Ford Mustang Bedford Park - A Sleek Sports Car
If you're in the market for a sleek sports car, the Ford Mustang in Bedford Park may be your best choice. Whether you are looking for a new car or a used car, you will be sure to find one on our lot that will help you hit the road in style and the comfort of this luxury sports car. We carry a large number of the newest models so you can be sure to find one in the right color with the best mix of features to give you the experience you are looking for. If used fits your budget better, you will find a beautiful used Mustang that suits your needs and helps you get the experience you've always wanted with a more affordable price tag.
A Top Performing Vehicle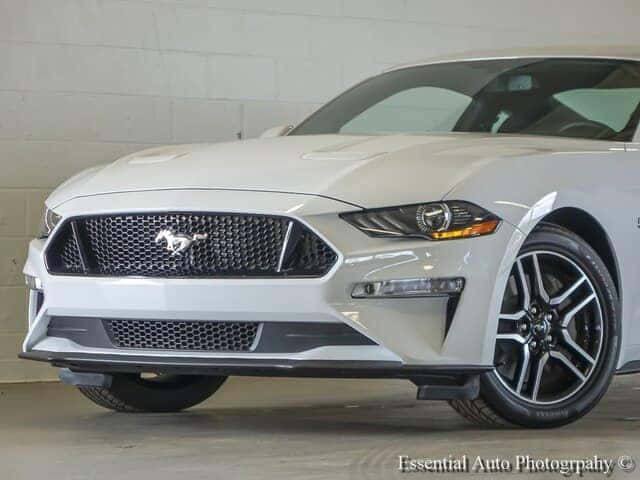 Those who are looking for a fast, thrilling experience on the road will find just what they need when they shop with us. We recommend the Ford Mustang in Bedford Park. This sleek, beautiful vehicle offers plenty of horsepower so you are able to get where you need to go quickly and smoothly. In addition to providing the high power you're looking for, this sports car offers so much more. Not only is it packed with all the newest safety features, but it also offers the latest in technology so you can be sure you are driving a vehicle that will meet all of your needs.
A Variety of Colors and Styles
Whether you are in the market for a new car or a used car, you will find the Ford Mustang in Bedford Park that's right for you. With our selection of new models, you will be able to find a vast array of colors that will suit your sense of style. You will also find a number of feature packages that will help you decide on the right Mustang at the proper price point to meet your budget. If you don't know exactly what you want when you visit us, we will be more than happy to help. Our sales team will sit with you and go over exactly what you need so you can feel more confident you have made the right choice when you drive off our lot.
Take a Test Drive
If you still aren't sure whether a Ford Mustang in Bedford Park is right for you or you would prefer to try out another new car or used car, we encourage you to get behind the wheel and give it a spin. Our sales team is ready to answer any questions you may have and help you determine if this is the right choice for your needs, as well as your budget. We want to make sure you are 100 percent happy with the vehicle you drive off our lot, whether you choose the Ford Mustang or you opt for another vehicle we currently have on our lot.