Ford Fiesta Burbank - A Small Car That Packs a Punch
Not everyone requires a large vehicle to get around. In fact, there are many people who much prefer something smaller and more efficient, especially when it comes to the price of fuel. If you are someone who simply needs to transport a small family from one place to another, a Ford Fiesta in Burbank can be the perfect solution. Even if you determine this isn't the right choice for you, you will quickly find you can find a new car or used car at Hawk Ford to help you achieve your goals. We want to make sure you are fully satisfied with the vehicle you drive off the lot.
A Sleek Design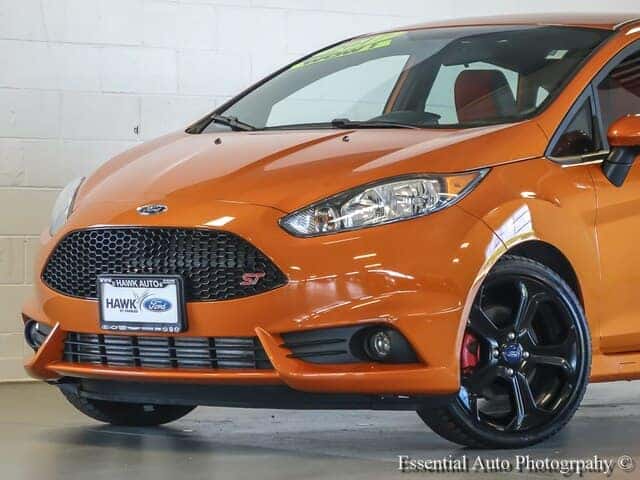 When it comes to performance, gas mileage is important. One of the best ways to achieve this is to buy a small car. However, there are other factors as well. Whether you want a new car or a used car, the Ford Fiesta in Burbank can be the perfect solution to help keep your fuel costs down and ensure you can get where you need to go safely and efficiently. With is sleek design and small stature, this vehicle will produce the efficient gas mileage you've always wanted in your vehicle, not to mention you will look great as you're driving down the road.
Choose a More Cost-Efficient Option
If you're looking for a cost-effective car, look no further than the Ford Fiesta in Burbank. This compact vehicle packs a big punch for the amount of money you will spend. You will find yourself spending less on this vehicle, not just at the initial purchase, but also at fuel pump. You will be able to drive much further without having to stop at gas stations along the way. You will find your travel costs will be lower and you will be able to enjoy a smooth ride as you journey from one place to another.
A Variety of Options
When you visit our new car and used car dealership, you will find a variety of options to fit every need and budget. If you don't require a lot of space and want a more cost-effective, reliable vehicle, we offer a number of colors and feature packages for the Ford Fiesta in Burbank. If you aren't sure if this is the right choice for you, consider giving it a test drive with us. We will make sure you get a good feel for the vehicle and answer any questions you may have so you can make a more informed decision. We are confident you will drive off our lot with the best vehicle for you, not the one the salesperson thinks you should buy based on cost.
Visit our car dealership to decide if the Ford Fiesta in Burbank is the right choice for you. It's our goal to get you into the new car or used car that best fits your budget and your needs.