Looking for an Amazing SUV? - Check Ford Edge Chicago
Whether you're looking for a new car or a used car, an SUV can be an excellent option to fulfill a variety of needs, from cargo space to passenger room. The Ford Edge in Chicago is one of the best choices when it comes to SUVs today. When you visit Hawk Ford, you will find we carry a vast selection of the newest models, as well as a number of used models, so you can be sure you will find the one that best suits your budget and your needs.
We Pride Ourselves on Quality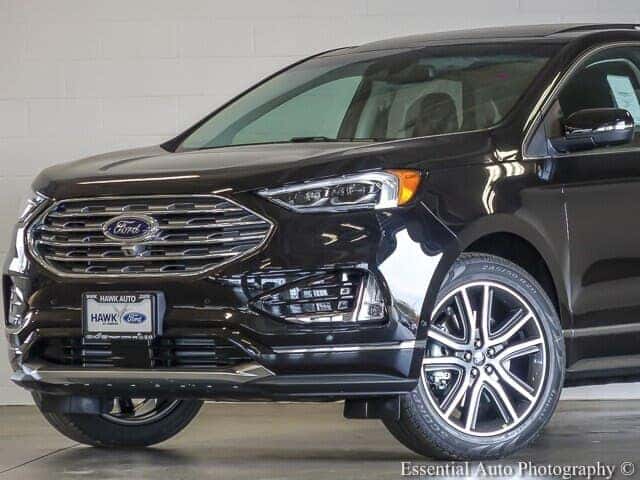 It's important to feel confident you are getting a quality car. When you buy a new car, you are assured you are getting a Ford Edge in Chicago that will last for years to come. However, when you're looking at a used car, you may be concerned about this factor. The good news is we put all of our used vehicles through a rigorous inspection so you can be sure the car, truck or SUV you purchase from us will be free of defect and ready for the road. We make sure every vehicle is fully repaired and ready for you to drive home worry-free.
We Carry a Vast Selection
Whether you are interested in a Ford Edge in Chicago or any other new car or used car, you will find what you are looking for on our car lot. We strive to offer one of the biggest selections in the area so you can browse through our inventory and find something that both fits your sense of style and matches the budget you have set. Our salespeople don't use the same high-pressure tactics other car dealers may resort to. Instead, we sit with you to determine what you need and what you want to help you find the ideal match. We are confident you will drive off our lot in a vehicle that will leave you smiling.
Give the Ford Edge a Try
If you've been thinking about switching to an SUV or you want to see what it's like, we encourage you to stop in and try out the Ford Edge at our Chicago dealership. Once you get behind the wheel of this SUV, you will find you fall in love. This vehicle is equipped with all the latest features in luxury and safety, giving you the opportunity to drive a vehicle that will not only get you from point A to point B, but will do so with a sense of style.
At Hawk Ford, we take great pride in providing our customers with the largest selection of high-quality vehicles on the market. If you want a new car, you will find the newest Ford models on our lot with a variety of feature packages and in a number of colors. If you can't find what you want, we will assist you with the ordering process. However, if a used car is more your style, we make it our mission to keep a stock of a variety of makes, models and years so you can find one that fits what you're looking for, as well as your budget.